This is an AMAZING event created by Read. Sleep. Repeat. that I definitely need. I had already planned to get through most of my ARCs this month so this was a perfect fit for me. I'm signing up for this a little late, but I hope all of you will excuse me for that. Here are the ARCs I'm hoping to tackle this month. I'm not sure if I can get through them all but I've gotta try, right?
Legacy of Kings by Eleanor Herman
Releasing: August 25, 2016
Synopsis: Imagine a time when the gods turn a blind eye to the agony of men, when the last of the hellions roam the plains and evil stirs beyond the edges of the map. A time when cities burn, and in their ashes, empires rise.
Alexander, Macedonia's sixteen-year-old heir, is on the brink of discovering his fated role in conquering the known world but finds himself drawn to newcomer Katerina, who must navigate the dark secrets of court life while hiding her own mission: kill the Queen. But Kat's first love, Jacob, will go to unthinkable lengths to win her, even if it means competing for her heart with Hephaestion, a murderer sheltered by the prince. And far across the sea, Zofia, a Persian princess and Alexander's unmet fiancée, wants to alter her destiny by seeking the famed and deadly Spirit Eaters.
Weaving fantasy with the salacious and fascinating details of real history, New York Times bestselling author Eleanor Herman reimagines the greatest emperor the world has ever known: Alexander the Great, in the first book of the Blood of Gods and Royals series.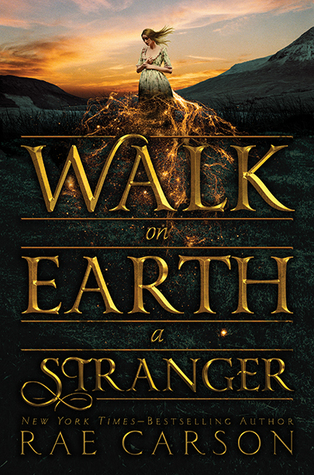 Walk on Earth a Stranger by Rae Carson
Releasing: September 22, 2016
Synopsis:
Lee Westfall has a secret. She can sense the presence of gold in the world around her. Veins deep beneath the earth, pebbles in the river, nuggets dug up from the forest floor. The buzz of gold means warmth and life and home—until everything is ripped away by a man who wants to control her. Left with nothing, Lee disguises herself as a boy and takes to the trail across the country. Gold was discovered in California, and where else could such a magical girl find herself, find safety? Rae Carson, author of the acclaimed Girl of Fire and Thorns trilogy, dazzles with this new fantasy that subverts both our own history and familiar fantasy tropes.
Riders by Veronica Rossi
Releasing: February 26, 2016
Synopsis:
For eighteen-year-old Gideon Blake, nothing but death can keep him from achieving his goal of becoming a U.S. Army Ranger. As it turns out, it does.
Recovering from the accident that most definitely killed him, Gideon finds himself with strange new powers and a bizarre cuff he can't remove. His death has brought to life his real destiny. He has become War, one of the legendary four horsemen of the apocalypse.
Over the coming weeks, he and the other horsemen—Conquest, Famine and Death—are brought together by a beautiful but frustratingly secretive girl to help save humanity from an ancient evil on the emergence.
They fail.
Now—bound, bloodied, and drugged—Gideon is interrogated by the authorities about his role in a battle that has become an international incident. If he stands any chance of saving his friends and the girl he's fallen for—not to mention all of humankind—he needs to convince the skeptical government officials the world is in imminent danger.
But will anyone believe him?
Mechanica by Betsy Cornwell
Releasing: August 25, 2015
Synposis:
Nicolette's
awful stepsisters call her "Mechanica" to demean her, but the nickname fits: she learned to be an inventor at her mother's knee. Her mom is gone now, though, and the Steps have turned her into a servant in her own home.
But on her sixteenth birthday, Nicolette discovers a secret workshop in the cellar and begins to dare to imagine a new life for herself. Could the mysterious books and tools hidden there—and the mechanical menagerie, led by a tiny metal horse named Jules—be the key to escaping her dreary existence? With a technological exposition and royal ball on the horizon, the timing might just be perfect for Nicolette to earn her freedom at last.
Gorgeous prose and themes of social justice and family shine in this richly imagined Cinderella retelling about an indomitable inventor who finds her prince . . . but realizes she doesn't want a fairy tale happy ending after all.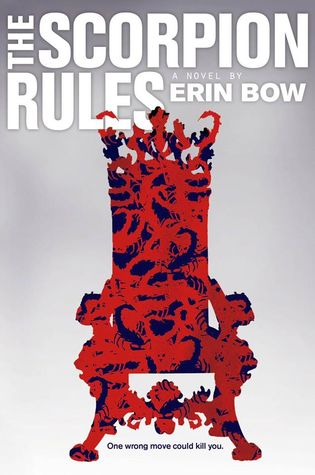 Scorpion Rules by Erin Bow
Releasing: September 22, 2015
Synopsis:
A world battered by climate shift and war turns to an ancient method of keeping peace: the exchange of hostages. The Children of Peace - sons and daughters of kings and presidents and generals - are raised together in small, isolated schools called Preceptures. There, they learn history and political theory, and are taught to gracefully accept what may well be their fate: to die if their countries declare war.
Greta Gustafsen Stuart, Duchess of Halifax and Crown Princess of the Pan-Polar Confederation, is the pride of the North American Prefecture. Learned and disciplined, Greta is proud of her role in keeping the global peace, even though, with her country controlling two-thirds of the world's most war-worthy resource — water — she has little chance of reaching adulthood alive.
Enter Elián Palnik, the Prefecture's newest hostage and biggest problem. Greta's world begins to tilt the moment she sees Elián dragged into the school in chains. The Prefecture's insidious surveillance, its small punishments and rewards, can make no dent in Elián, who is not interested in dignity and tradition, and doesn't even accept the right of the UN to keep hostages.
What will happen to Elián and Greta as their two nations inch closer to war?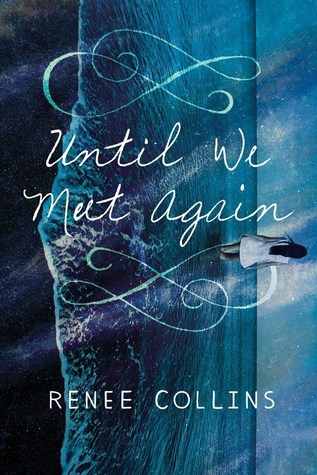 Until We Meet Again by Renee Collins
Releasing: November 3, 2015
Synopsis: They exist in two different centuries, but their love defies time
Cassandra craves drama and adventure, so the last thing she wants is to spend her summer marooned with her mother and stepfather in a snooty Massachusetts shore town. But when a dreamy stranger shows up on their private beach claiming it's his own—and that the year is 1925—she is swept into a mystery a hundred years in the making.
As she searches for answers in the present, Cassandra discovers a truth that puts their growing love—and Lawrence's life—into jeopardy. Desperate to save him, Cassandra must find a way to change history…or risk losing Lawrence forever.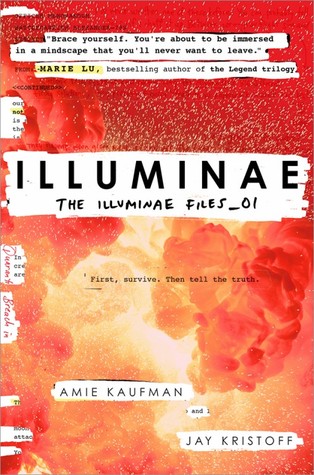 Illuminae by Amie Kaufman & Jay Kristoff
Releasing: October 20, 2015
Synopsis:
This morning, Kady thought breaking up with Ezra was the hardest thing she'd have to do.
This afternoon, her planet was invaded.
The year is 2575, and two rival megacorporations are at war over a planet that's little more than an ice-covered speck at the edge of the universe. Too bad nobody thought to warn the people living on it. With enemy fire raining down on them, Kady and Ezra—who are barely even talking to each other—are forced to fight their way onto an evacuating fleet, with an enemy warship in hot pursuit.
But their problems are just getting started. A deadly plague has broken out and is mutating, with terrifying results; the fleet's AI, which should be protecting them, may actually be their enemy; and nobody in charge will say what's really going on. As Kady hacks into a tangled web of data to find the truth, it's clear only one person can help her bring it all to light: the ex-boyfriend she swore she'd never speak to again.
Told through a fascinating dossier of hacked documents—including emails, schematics, military files, IMs, medical reports, interviews, and more—Illuminae is the first book in a heart-stopping, high-octane trilogy about lives interrupted, the price of truth, and the courage of everyday heroes
If I somehow make it through all of these ARCs in August, there might be a few more ARCs I might be able to get to but these are the ones I really want/need to get done. For those of you who want to participate in ARC August, here is the sign-up.