ARC August was created by Octavia at Read. Sleep. Repeat. The point of this tag is for us readers and bloggers to get through that stack of ARCs that has been building up.
Here is my week #3 Update:
Read:
Legacy of Kings by Eleanor Herman
I was a little disappointed with this one. It is well-researched and uses a lot of actual historical facts in its plot, yet it lacked the emotional tug that would have pulled me into the story. My full review of it will be up this week.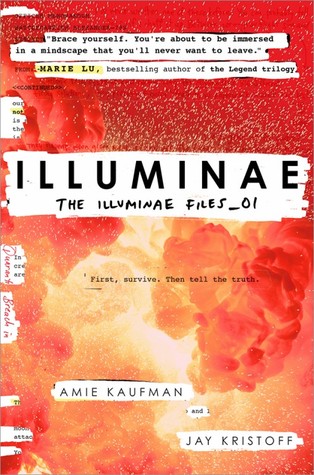 Illuminae by Amie Kaufman and Jay Kristoff
Fantastically amazing, I had no idea what I was in for when I started this book but it was phenomenal. From it's physical appearance to the plot—I'm going to have such a hard time putting my love for this book into a coherent review, which will be up this coming week.
Next on Deck:
This week, I'm aiming to read Walk on Earth a Stranger by Rae Carson and The Scorpion Rules by Erin Bow. Of course, whenever I make a goal, something interrupts and changes it but basically I want to read at least two ARCs this week, even if it doesn't end up being these two.